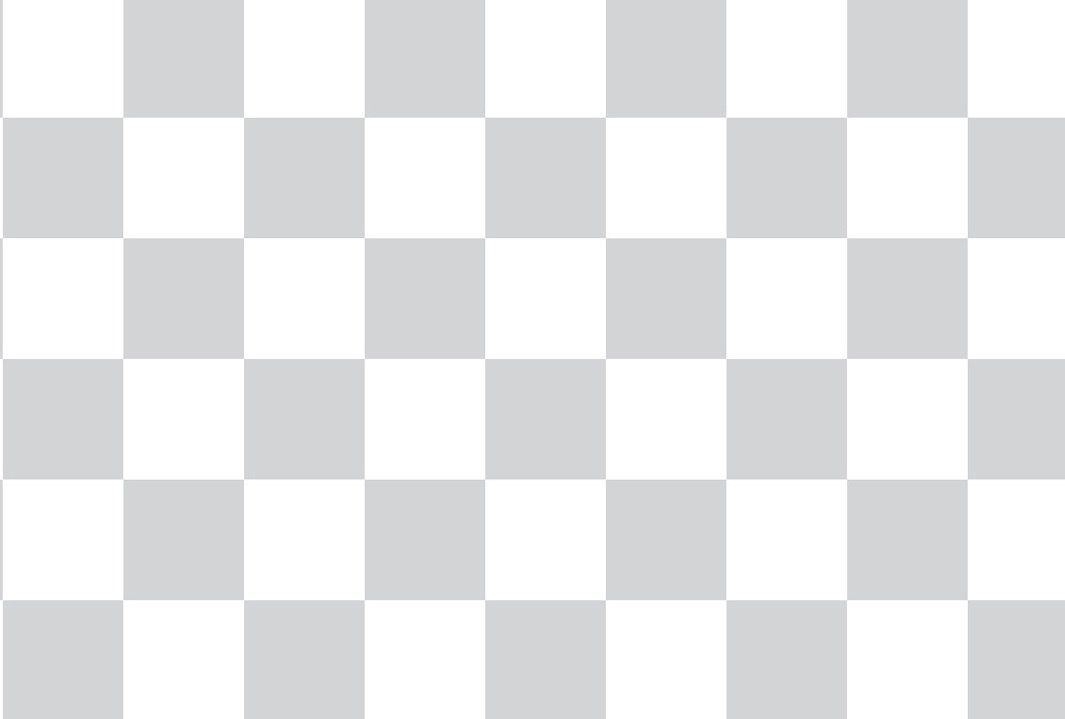 VA PT
infySEC needs 4-8 yrs candidates for its client in Noida location, currently its remote working.

Will be responsible for application pen testing using BurpSuite and tools sets provided under Kali Linux, Pen Tester should be able to test Web Based as well as thick client and be able to document findings in Pen Test Reports and knowledge of CVSS for scoring vulnerabilities.


Skills & Experience
OSCP/CPENT certified
Expertise in pen testing of Web Applications
Expertise in pen testing of Thick Clients
Dynamic Scan and Triage false positives of flags from tools
Planning Pen Testing and coverage
VAPT report writing
Manual Pen testing using Postman/Extensions and etc
Expertise on Security Tools: 
Burp Suite Professional or Enterprise
Kali Linux and tools available in Kali Linux such NMAP, SQLMAP and etc
Must have skills :
Pentesting

Kali

Linux

Burpsuit proxy tool

sqlmap
Salary:
Not a constrain for certified and deserving candidates ...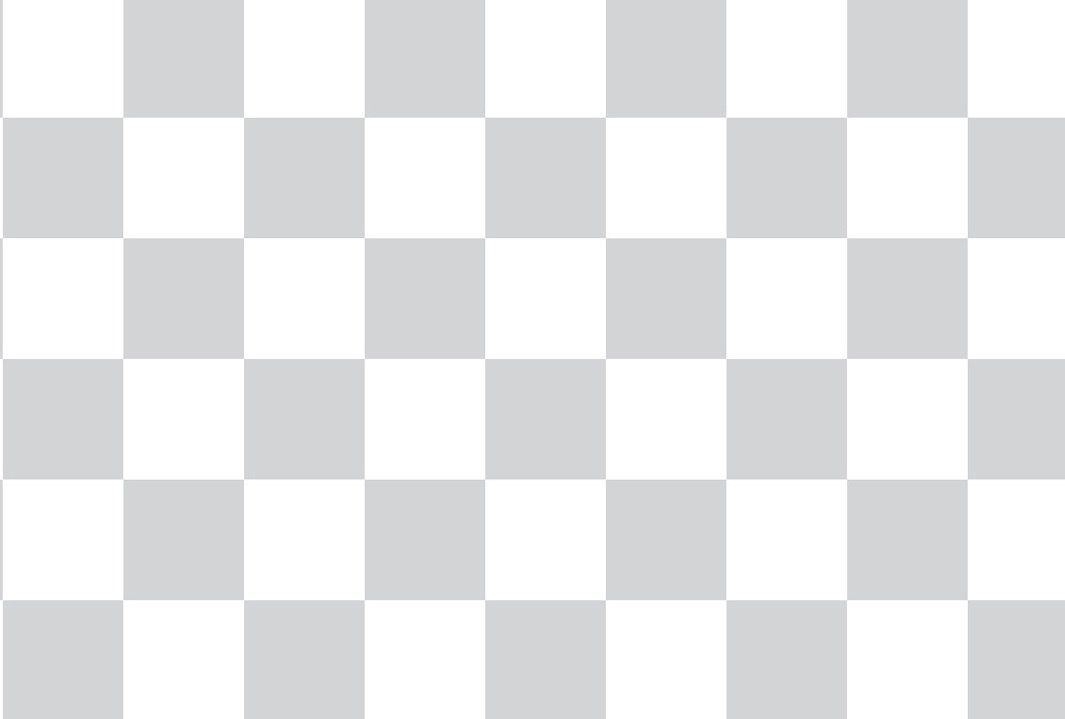 Network Engineer
Establish the networking environment by designing system configuration, directing system installation, and defining, documenting, and enforcing system standards
design and implement new solutions and improve the resilience of the current environment
maximize network performance by monitoring performance, troubleshooting network problems and outages, scheduling upgrades, and collaborating with network architects on network optimization
undertake data network fault investigations in local and wide-area environments using information from multiple sources
secure network systems by establishing and enforcing policies, and defining and monitoring access
support and administer firewall environments in line with IT security policy
report network operational status by gathering and prioritising information and managing projects
upgrade data network equipment to the latest stable firmware releases
configure routing and switching equipment, hosted IP voice services and firewalls
provide remote support to on-site engineers and end users/customers during installation
provide remote troubleshooting and fault finding if issues occur upon initial installation
undertake capacity management and audit of IP addressing and hosted devices within data centers
liaise with project management teams, third-line engineers, and service desk engineers on a regular basis
speak to customers via email and phone for initial requirement capture.
Must have hands-on experience on Azure & Active directory.
...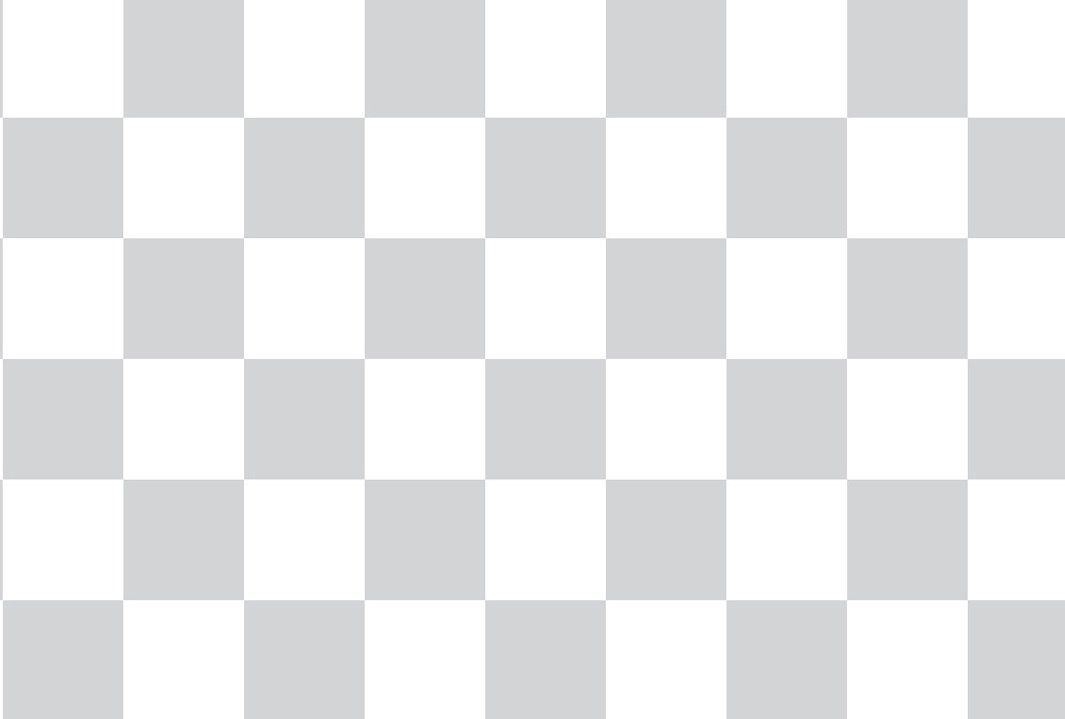 Trainee
Highlights
Internship duration: 3 Months
Instructor Led Training : 3 hours per day
Internet Access provided
Software & others tools installation Guidance - provided
Hardware support - provided (however expected to bring your own laptop)
Internship Report creation / Project Report creation
Minimum of 2 real time projects
Internship Certificate will be issued upon 3 months internship completion
Advantges :
Real-time project development and Technology Training by Industry experts
Full practical training with 70% handson and 30% theory
Hardware and software tools full support will be given
Aptitude Training and Analytical Training – Placement support provided
Will be engaged in real time client projects
Full documentation and report analysis
Industry exposure
Enhancing / Training Corporate skills
Fun @ Work :
Table Tennis
Playstation Games
Gyming & Other fun activities
Who can apply :
Those who are interested to upskills themselves in cyber security
Those who are available to be come to our office and work for a period of 3 months full time
Those who have relevant skills and interests
Those who can start the part time job/internship between Oct 2021 to Nov 2021
Those who are ready to dedicate themselves for 3 months for pure learning
Those who have already graduated or are currently in any year of study
Those who are from Chennai and neighboring cities
Females willing to start/restart their career may also apply
What will i learn ?


1st Month
Android Penetration testing - 1 Week
iOS Penetration testing - 1 Week
Web App Penetration testing - 1 Week
Evaluation (Hands-on Assessment + Presentations) - 1 Week
2nd Month
Infra Penetration testing - 1 Week
Cloud (AWS, Azure, GCP) Penetration testing - 1 Week
Kali Linux with Metasploit - 1 Week
Evaluation (Hands-on Assessment + Presentations) - 1 Week
3rd Month
PHP + MySQL Development - 2 Weeks
Scripting for Penetration testing - 1 Week
Source Code Audit & Review (SAST) - 1 Week
Evaluation (Hands-on Assessment + Presentations) - 1 Week
Fees:
40,000 INR for 3 months (All access to labs will be provided)

Cybersecurity Internship Training, provides a practical exposure for the students on the latest and trending technologies. Below are some of the Top jobs in the IT Industry.

Cyber Security Trainee
DDOS Security Specialist
Cyber Operations specialist
Network Security engineer
Telecommunications security trainee
Ethical Hacking specialist
IT Analyst – Vulnerability Management
Ethical Hacking Application Developer
This internship on cyber security enhances and enable the students for the above said skills / job roles from basics to Advanced.

Career options for cyber security Interns :

Financial Institutions
IT and ITES companies
All online businesses and organizations
Consultancies
Government
Diplomatic set ups
Security installations
Security agencies
Defense organizations
Telecommunication sector
Immigration services
Aviation industry
Forensic Laboratories
Duration of the course:
3 Months (9 AM to 5 PM, Except Sundays)
Reference : 
Why do a Cyber Security Internship ?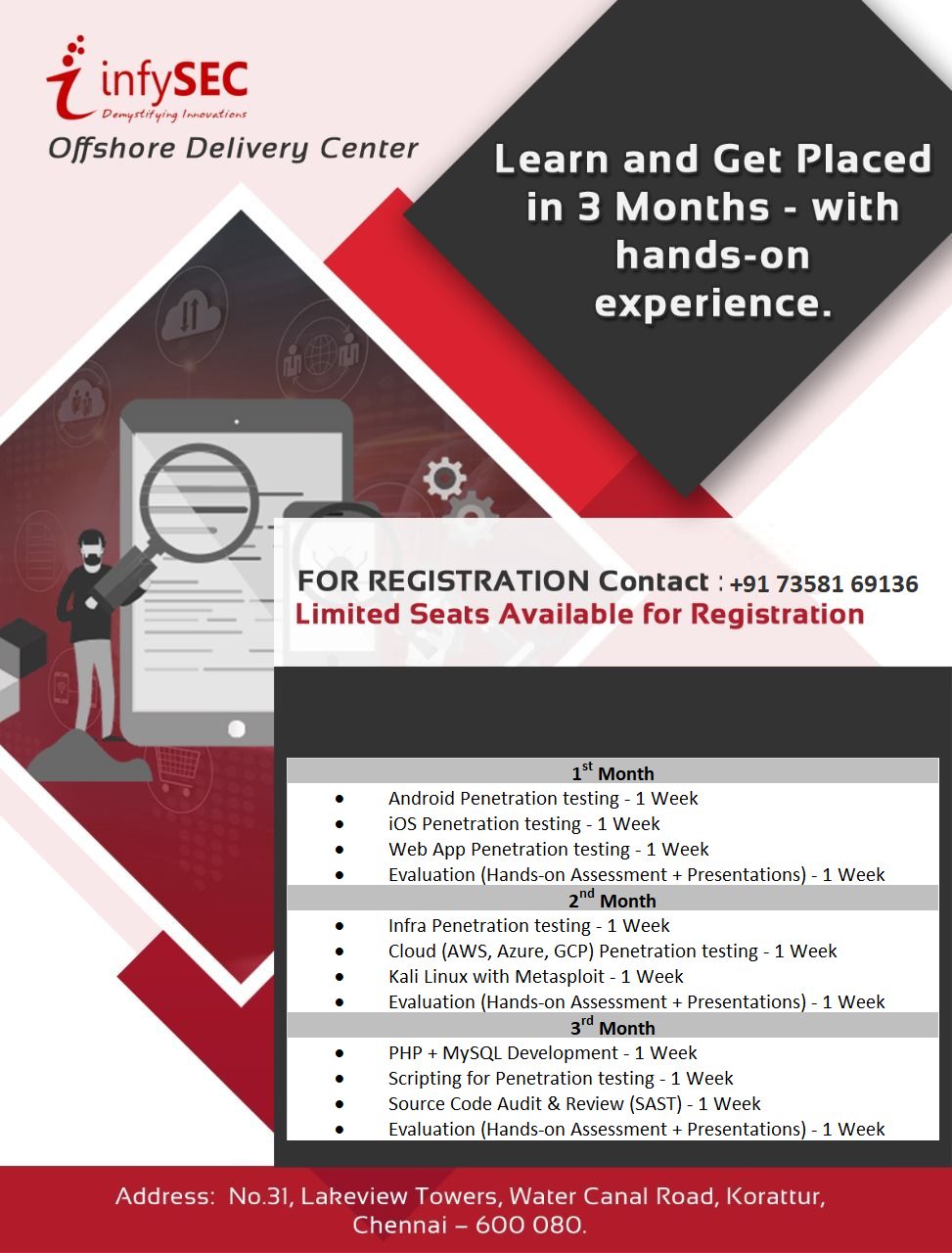 End of 3 months, excellent candidates with good communication will be placed at infysec or its client. ...